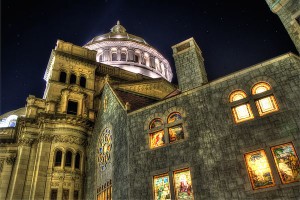 The Mother Church
Would you like to learn more about Christian Science?  This is the official site of The Mother Church, the First Church of Christ, Scientist in Boston, Massachusetts, USA.
JSH Web Radio
Listen free to current radio programs about Christian Science healing. Thousands of hours of similar programs and audio editions of the Journal and Sentinel are available with a JSH-Online subscription.
Sunday Church Service
Listen live to The Mother Church service each Sunday at 10 am (Eastern Standard Time) or hear a replay any time during the rest of the week. The service lasts one hour and an organ prelude and postlude extend 7–10 minutes before and after the service.
Wednesday Testimony Meeting
Join the global online congregation live at The Mother Church in Boston, MA every Wednesday at 2 pm (Eastern Standard Time). An audio replay is available within thirty minutes after the meeting ends until Friday at 8 am (Eastern Standard Time).
Sunday School Online
No Sunday School near you? The Mother Church would love to have you! Sunday School online gives you a place where you can discuss and learn from other spiritual thinkers your age.  In class you will learn to apply spiritual truths to your own daily experiences, and dive deeper into the Bible and the Christian Science textbook, Science and Health, with Key to the Scriptures, by Mary Baker Eddy.